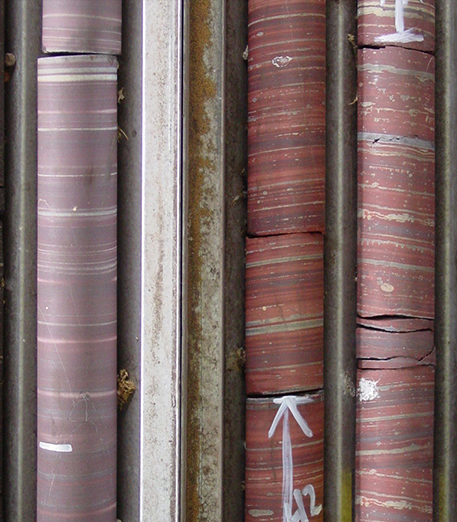 Geotechnical Consultancy
We Provide a professional Geotechnical Consultancy service which provides technical support to civil and structural engineers, developers and contractors.
We carry out Geotechnical Site Investigations and designs for wind farms, solar farms, high-rise buildings, residential
developments, low cost housing, golf estates, commercial & industrial structures, dams, quarries, cemeteries and
roads.
We also conduct specialist geological studies for environmental impact assessments.
Laboratory Services
We operate a materials laboratory for soils, aggregates, concrete and binder testing according to TMH1 / SANS 3001 standards.
We also conduct on-site testing and sampling of soil/concrete/binder/aggregates.
Our specialist concrete division carries out concrete mix designs, concrete core testing and offers a professional materials quality control consultancy.
Omamanya Laboratory Services is SADCAS Accredited to ISO/IEC 17025 Standards.
We are able to conduct the following tests:

MDD
CBR
Road Indicator
Soil Sampling
Concrete Sampling
Aggregate Sampling
Concrete Compressive Strength
Aggregate Grading
Flakiness Index
Average Least Dimension
ACV
10% FACT
Nuclear Densities
Particle & Relative Densities
DCP Testing
Foundation Indicator*
UCS/ITS*
Concrete Coring
Aggregate Soundness Test (Sodium Sulphate)*
Aggregate Durability Test (Ehylene Glycol)*
ARD & BRD*
Water Absorption*
Sand equivalent*
Concrete Mix Designs*
Organic Impurities*
Schmidt Hammer Test*
Marvel Test*
Bitumen*
Binder Content*
 Viscosity*
Residue on sieves*
 Sedimentation*
Slurry Designs*
Compressive Strength
 Cores
 Bricks*
Pavers*
Tensile Splitting –Pavers*
* – Tests outside of accredited scope.